Our recommendations
---
CALENDAR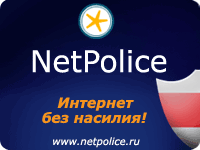 Internet Safety Tips for School Seniors
You should:
Don't give out the personal information.
Personal information is your cell phone number, e-mail, home address and photos of you, your family or friends..
Know that if you share the photos or video on the Internet - everyone can see them.
Please don't reply to spam (unsolicited e-mail).
Know that it's not a good idea to open files that are from people you don't know. You won't know what they contain – it could be a virus, or worse – an inappropriate image or video.
Do not add the strangers to your contact list in IM (ICQ, MSN messenger, etc.)
Remember that virtual friends may lie about themselves.
Know that it's better to keep online mates online. Don't meet up with any strangers without an adult you trust. Better to be uncool than unsafe!
Know that it's never too late to tell someone if something makes you feel uncomfortable.
You can help us to combat child pornography, reporting to our HotLine!