NEWS AND EVENTS
All news and events
---
CALENDAR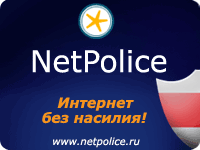 Partnership
Internet nowadays has become integral to the modern life of the Russian society. The "net" has entangled millions of households and thousands of Russian schools. However, the new possibilities entailed new menaces. The contact with illegal content is one of the most serious Internet threats. Worldwide, the most dangerous type of illegal content is believed to be Child pornography. It is worth mentioning, that this problem eventually is becoming even more vital. The modern society is trying to work out the new mechanisms for protecting its' cultural wealth. Elaboration of such mechanisms is a mutual mission of governmental agencies, Internet society and non-government organizations.
The foundation of the Hotline, aimed at combating child pornography on the Internet has become one of the most serious steps towards fighting this evil. The Hotline has been created on the basis of our foundation 'Friendly Runet' in cooperation with our partners - "Internet and Business" Association
We will be glad to welcome into cooperation new partners from Internet-industry and non-governmental associations representatives and everyone who is interested in making Runet a safe environment, friendly to all users.
"Friendly Runet": Making Internet Safer!
Our partners
| | |
| --- | --- |
| | League of the Safe Internet - the largest and most authoritative organisation in Russia, created for counteraction against distribution of a dangerous content on the Internet. The League's main objective - eradication of illegal materials from the Internet by self-organising of professional community, participants of the Internet market and ordinary users. |
| | |
| --- | --- |
| | The Coordination centre of the national domain of the Internet - the noncommercial organisation created in 2001 for development of rules of registration of domain names in domains RU and РФ, accreditations of registrars and research of the perspective projects connected with development of the Russian national domain. |
| | |
| --- | --- |
| | Hosting Community - the brand which has united in of 5 largest companies in the market of telematic services, for the purpose of optimisation of efforts for creation of high-quality offers. The main hosting-companies of Moscow and St.-Petersburg are included into the Hosting Community. Among them: registrars of domains R01 (Open Company "Guarant-park-Telecom", Centerhost, and also hosting-companies - the Hosting-centre, SpaceWeb and Peterhost. |
| | |
| --- | --- |
| | «Kaspersky's laboratory» is international group of the companies with the central office in Moscow. It is the well known in Russia and all over the world the manufacturer of anti-virus program decisions for maintenance of information safety of computers, including systems of protection against harmful programs, a spam and hacker attacks. |
| | |
| --- | --- |
| | Company RU-CENTER, the national registrar of domains - the leading Russian Internet company giving a full spectrum of services in registration of domain names, and also addressing maintenance on the Internet. |
| | |
| --- | --- |
| | ОАО "Mobile Telesystems" (MTS) - the leading telecommunication operator in Russia and the CIS countries. It has more than 100 million subscribers. The population of all served regions of the standard of mobile communication GSM makes 230 million persons. In 2011 MTS has finished joining of the operator of a fixed-line telephony "Comstar-OTS". MTS group also includes "the Moscow city telephone system" (MGTS). MTS - the integrated operator giving a wide spectrum of telecommunication services: mobile and a fixed-line telephony, broadband wire and wireless access to the Internet, paid TV... |