Media centre
---
CALENDAR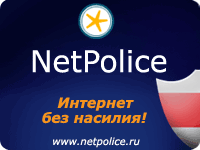 News and Events
12.05.2009 - 13.05.2009
The Friendly Runet Foundation has joined the international association of Hotlines - INHOPE
On May, 13th, 2009, on the General assembly of association of the Hotlines -INHOPE, which passed in Luxembourg, the Friendly Runet Foundation has officially joined this international organization.
The president of INHOPE Ruben Rodriguez has heartly congratulated the director of the Foundation Evgeny Bespalov on the joining. Many participants of the network of hot-lines have marked importance of joining of Russia to the association. Foreign partners have highly appreciated the first results the-hot line of Friendly Runet Foundation on removal of a negative content from the Russian segment of the Internet which is carried on in close co-operation with leading representatives of the Russian Internet industry and law enforcement .
Representatives of the foreign hot-lines have declared the readiness to start the interaction with a Russian side actively. Consolidation of efforts of Russian and foreign partners will allow to achieve the higher results in the field of combating illegal content on a global network.
---
See all news