Media centre
---
CALENDAR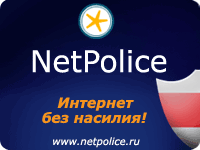 News and Events
23.12.2008

Coordination meeting on prevention of the negative content diffusion in the Russian Internet segment
December 23, 2008 in the government «K» of Ministry of Internal Affairs held a representatives' coordination meeting of government, public and human rights organizations with the assistance of telecommunications industry officials.
At a meeting held under the leadership of BSTM Chief Miroshnikov B.N., discussed practical measures to prevent the creation and dissemination of child pornography on the Internet, using the technical areas of Russian providers.

The meeting emphasized the need for joint efforts by the state, society and business to counter the spread of illegal information in the russian Network. Also at the meeting discussed specific initiatives to tackle the spread of child pornography.

The event was attended by Director of the Foundation «Friendly Runet» Eugene Bespalov. He spoke about the project fund «hotline to receive reports of child pornography on the Internet».

The meeting was the signing of an Foundation`s agreement with the Internet industry representatives on cooperation to prevent the spread of negative information on the Internet.
---
See all news